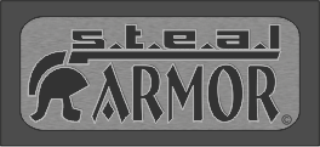 866.424.0575
Warranty & Disclaimer

To keep our product updated to the latest technology, Steal Armor will occasionally substitute internal components. This allows Steal Armor to maintain production control and offer to its customers the best available product. All aspects to full fill the main concept for usage is strictly controlled by Steal Armor. All warranties and liabilities are accepted by Steal Armor. Once our product is assembled no other manufactures warranty applies to the completed product. Any supplied manuals are to be used as a guide and does not show affiliation or warranty with original manufacture of said product. No additional manufactures warranty and liability is applied.
Steal Armor takes pride in manufacturing its line of security systems. Each unit is tested and tuned for its intended purpose before it is shipped. We build them one at a time. If you are not completely satisfied with your purchase, return it in the original package for a full refund within the first 90 days. All returns are subject to inspection for abuse or damage. Email or call before returning for Return Authorization.
If you are in need for a repair call us at 1-866-424-0575. All units are cover with a 1 year Steal Armor warranty. Warranty work has to be performed by Steal Armor only. Accessories carry a 1 year warranty.
For technical information or help with your unit call 1-866-424-0575. Ask for the technical dept.