...Portable Security Alarms Systems
1-866-424-0575

Manufacturing
...2-Way wireless security... Portable burglar alarm system... The most versitiel invisible alarms on the market...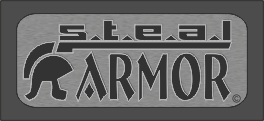 Portable Security Alarm Systems
A versatile alarm system. Totally self-contained portable alarm system designed to give you piece of mind while traveling with your boat, trailer, lawn equipment, tools etc. 2-Way paging alerts you while you sleep or just a short stop to eat. If you always try to park up front at the restaurant when traveling you could use our products. No longer will you have to bring your equipment into the motel room with you just to sleep at night. Put the fun back into your next trip with products from STEAL ARMOR.com
Our Systems are some of the most advanced 2-Way Security alarm systems in the world! 1000ft range. No fees, no service contract. Providing a moveable self contained portable security systems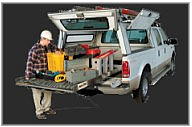 Protect Your Tools & Supplies With a TRAILERWATCH Portable Security System from Steal Armor
Your vehicle is protected with a alarm, but not your Trailer?
Just as the sentence states above. Once you have a Steal Armor Alarm you will find it can work in more applications than the ones we have categorized on the site. Below are a few others we would like to mention and a few mentioned by our customers. Check out the list. If you own one of our alarms and would like to share your use drop us a email. We will post it here on the site.
Pool Alarm. Place it at the entrance to the pool. Let you know if a child has entered the pool area. Set it in a container, (non-metallic) to provide weather protection.

Secondary Vehicle Alarm. Place inside any vehicle that does not have a alarm and you have a vehicle alarm. If someone opens the door and enters the perimeter the sire will blast 120db. Add a fixed siren under the hood to give additional protection. The louder the better.

Rental Vehicle. How many times have you rented a vehicle for a trip to find it has no alarm or a factory alarm which does nothing to protect the contents. Place your alarm in the truck, front seat, back seat and you have a least provided some protection. If a thief breaks a glass or opens the door the siren will blast. Draws the needed attention to deter most thieves.


Vacation Alarm. This idea came from Sharon, Tenn. My husband bought a Stryker 2 Boat Alarm from you last year. He is well pleased with the alarm. We decided to take it along with us on our summer vacation to Myrtle Beach. We have a convertible with a soft top so one one makes a good alarm for it. We had all our suitcases packed behind the seat. When we would stop at restaurant to eat on the trip down we were worried about someone cutting the top and stealing our luggage. I had the idea to take the alarm with us just to provide some protection while we we on the trip. When we stopped my husband would arm it and set it in the back seat with the luggage. We had nothing stolen but it did go off while we were eating at Cracker Barrel. The key fob went off and my husband went out side. Nothing was stolen. We think that it scared them off.


Do you use your alarm for other uses than we mentioned. Drop us a email and we will post it on the page.
Foreclosed Home Have a piece of property that you had to foreclose on? Power disconnected and telephone service disconnected? Use one of our portable alarm systems to scare off a would be thief. Place in one of the rooms most likely entered and alarm will trigger when someone enters room. Mount an outside siren or use the internal one only. Adds protection to a totally unprotected home with a wireless portable security alarm from Steal Armor