...Portable Security Alarms Systems
1-866-424-0575

Manufacturing the most unique alarms available to the consumer

...2-Way wireless security... Portable burglar alarm system... The most versitiel invisible alarms on the market...
Introduction: Premier Manufacture for Portable Security Alarm Systems in the USA. Giving the consumer a common sense solution to hard wired security systems. No installation, no monthly fees. A simple way for protecting your property right out of the box. Comes completely charged and ready to protect.
Personal property protection, business equipment protection, Steal Armor manufactures a security product for your needs. Open or enclosed trailer alarm, bass boat alarm, camping alarm, we recognize the need for a simple protection device. A security alarm that allows you to move it around and place it where it is needed. Introduced in 2008, Steal Armor sales have exceeded its expectations. So where do you go from there? We are up to the challenge. Take a look around the site. Select your Alarm Application from the drop down menu above or jump to the 4 listings below. Call us if you need additional information.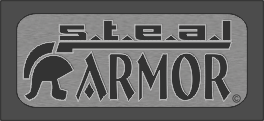 Portable Security Alarm Systems
A versatile alarm system. Totally self-contained portable alarm system designed to give you piece of mind while traveling with your boat, trailer, lawn equipment, tools etc. 2-Way paging alerts you while you sleep or just a short stop to eat. If you always try to park up front at the restaurant when traveling you could use our products. No longer will you have to bring your equipment into the motel room with you just to sleep at night. Put the fun back into your next trip with products from STEAL ARMOR.com
Our Systems are some of the most advanced 2-Way Security alarm systems in the world! 1000-1500ft range. No fees, no service contract. Providing a moveable self contained portable security systems

Steal Armor manufactures several Alarm Models. Stryker (boat alarm), Trailerwatch (open or closed trailer alarm), Campsafe (camping alarm), and Armorguard (universal portable security alarm). All of these are similar in function. The Campsafe version features a flashing strobe light. All models are available in a 2-way paging application and a non 2-way version. All the units are weather resistant, and come with 2 remote key fobs. Alarms may be concealed in a non metallic container (cooler) etc. Sensor coverage range approx. 400sq. Ft. Size: 12¾in length, 5¼in height.
Overview






Models are available in a 2-way version. Pager range approx. 1000-1500 ft.
STRYKER 2
TRAILERWATCH 2
ADDITIONAL INFORMATION OR PURCHASE PRODCT SELECT PRODUCT NAME
•
Protects Tackle, Electronics
•
Portable,/ Self Contained
•
Easy add 2nd siren exterior
CAMPSAFE 2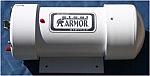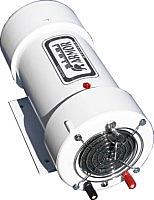 Protect your tools and supplies on the jobsite with a TRAILERWATCH System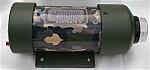 Protect Your Tools & Supplies With a TRAILERWATCH Portable Security System from Steal Armor
Protect Your Construction Trailer